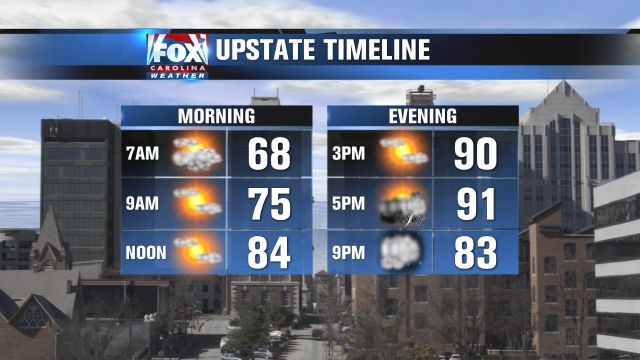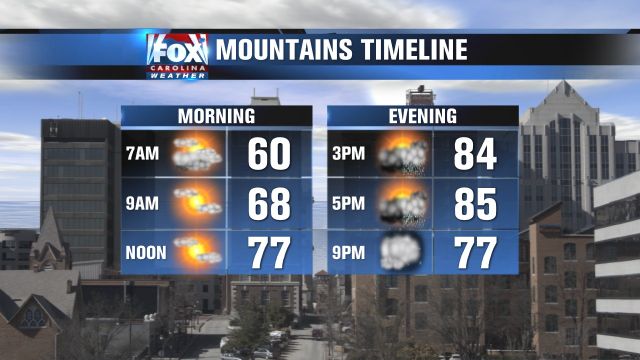 It's been a pretty nice week, with a good mix of sun & clouds, and warmer than average temperatures. With the heat this time of year, comes the humidity, and though most have stayed rain-free, isolated pockets of strong storms have popped up and that pattern is expected to continue over the next 7 days.
Today: Partly cloudy, hot & humid. Highs reach the low 90s Upstate, and mid-80s in the mountains. Western NC could see a few storms pop up in the afternoon, with an isolated storm or 2 in the Upstate closer to the dinner hour. Some storms could be strong.
Wednesday: Mostly cloudy skies, hot & humid with highs in the upper 80s Upstate, and low 80s in the mountains. A few isolated showers in the morning are possible, with a 40-50% chance for storms in the afternoon/evening.

Thursday: Temps drop into the low to mid-80s, with mostly cloudy skies and the best chance for more consistent rain/storms at 50-60%.
Friday through the weekend should feature a little more of a sun/cloud mix, but each day will still have a 30% chance for pop up showers/storms, some of which could be strong.