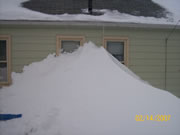 This photo from Cleveland, Ohio, shows some pretty impressive snow drifts.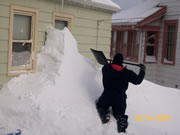 While shoveling snow can't be avoided, authorities say to stretch first before going outside. Avoid overexertion by taking frequent breaks and drink plenty of fluids. Stay as dry as possible, and watch for signs of frostbite and hypothermia.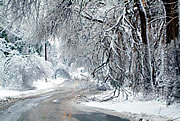 Snow, ice and fallen tree limbs pose hazards on Lime Kiln Lane in Louisville, KY. When roads become hazardous, authorities say you should drive only if it is absolutely necessary.